Jennifer J. Stewart's brain at work...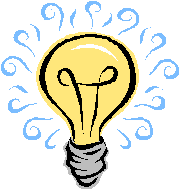 Right now Jennifer is playing with words, waiting to hear from a publisher, writing another novel, preparing a speech, and wondering if dark chocolate's on the menu for lunch. Luckily, it usually is...
New Year's Resolutions
Write every weekday.
Get better at poi. No, it's not food.
Prioritize life: family, writing, exercise, Make Way for Books (an extremely worthwhile early literacy non-profit organization Jennifer volunteers her time and money to). Forget about housekeeping. It will go away. If the dog licks the floor, that is the same as mopping.
Say no more often. Say it frequently. NoNoNoNoNo!
Always bring a manuscript to critique group. No excuses.
Keep her cell phone charged.
Stop losing things, especially mind.
Jennifer is happy to report that she keeps most of her resolutions, especially since she doesn't play computer games anymore, having regained the family minesweeper championship (123 seconds, sweet).