The Girl Who Has Everything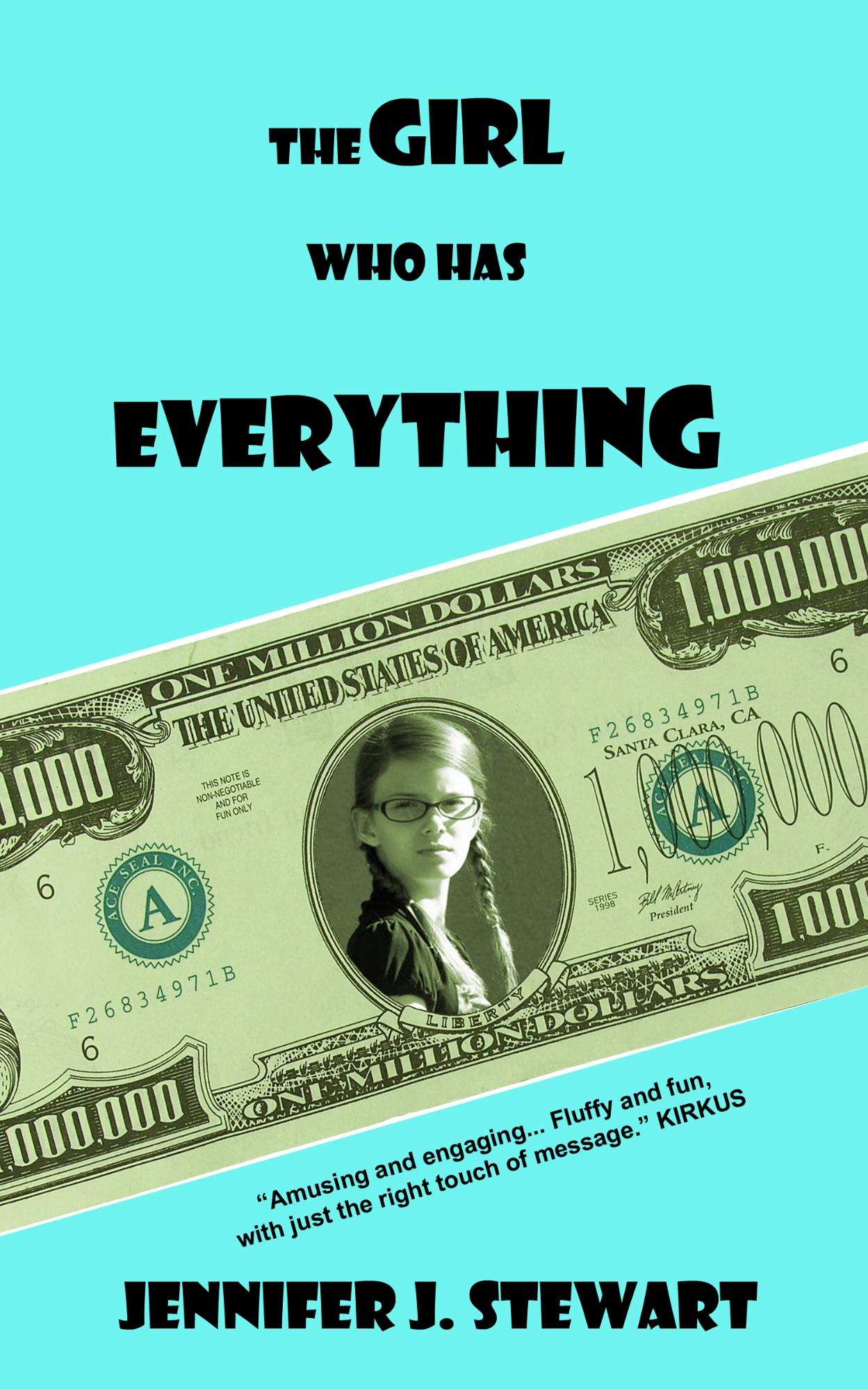 What if you inherit a stepmother along with a fortune? One who seriously wants to get her hands on your money...
Phoebe Marchant isn't your average poor little orphan. In fact, as heiress to her father's fortune, she may be the richest twelve-year-old in America.
But life isn't always easy for Phoebe. Along with Poppy's fortune, she's also inherited a big problem, Vicki-with-two-i's, the last and luckiest in her long string of stepmothers.
Luckily, Phoebe's a professional when it comes to getting rid of unwanted stepmothers. She's also used to getting her own way. But Vicki comes equipped with her own set of tricks and has a different idea about what it means to be "The Girl Who Has Everything." Do this wicked stepmother and her conniving orphan charge have more to learn from each other than they realize?
Reviews
...While Lemony Snicket fans may be drawn to this book in search of yet another tale of orphan woe, they'll find a coming of age story told with insight and humor. ...Phoebe's journey is much more than a change of scenery -- it's a change of heart. Recommended. Library Talk
This brief, lighter-than-air tale is both amusing and engaging... Fluffy and fun, with just the right touch of message. Kirkus
Young readers will enjoy Phoebe's antics and her unusual turn of mind. Children's Literature
Phoebe's first-person narrative carries the farce of the Cinderella-in-reverse scenario. Booklist
[This novel] is filled with exaggeration and middle-grade humor, and gently demonstrates that stepmothers can be all right if you give them a chance. Spectrum Home and School Network
Follow Phoebe as she realizes that [her stepmother] is not the enemy and that it is important to have caring friends and family. Childhood Education
Phoebe is very good at getting rid of wicked stepmothers. Arizona Daily Star
Author's note
Jennifer J. Stewart began what would become this book while she was doing medical volunteer work in a third-world country. Something about the poverty that surrounded her made her ask, what would it be like to have all the riches in the world?
This book was originally published by Holiday House. It has a new title and cover!