Jennifer J. Stewart has advice for you.
Jennifer J. Stewart is on twitter, where she tweets at @JenniferJStweet, mostly about writing, books, and her life as it intersects with writing and books, but she is not above highlighting photos of cute animals. She is also on Facebook.
Jennifer writes about The Importance of Writer Friends on Janni Lee Simner's Writing for the Long Haul series.
Need an editor? Jennifer recommends Jim Thomas.
Cynthia Leitich Smith interviewed Jennifer about writing Close Encounters of a Third-World Kind on Cynsations.
This interview, while not recent, is also illuminating.
There is a wealth of advice about writing and marketing your books and yourself as a speaker on the web. Here are some good places to point your mouse:
Agent Query (searchable database of literary agents)
Association of Authors' Representatives (is an agent for you?)
Authors Guild (information & counsel)
Brooklyn Arden (editor Cheryl Klein's blog)
Children's Book Council (interviews with authors; research publishers)
Cynsations (must-read blog)
Katie Davis (podcasts)
Goodreads (books & favorite authors)
Jennifer J's Journal (guess)
KidLit411 (it's got everything you could wish to find out)
Kindling Words (a retreat for writers, artists, & editors)
LibraryThing (organize your own library & browse your favorite authors' books)
Literary Rambles (shining a spotlight on authors, agents, and publishing)
Make Way for Books (give children a chance to fall in love with books & reading)
Number Five Bus (interviews with picture book creators)
Nanowrimo (National Novel Writing Month) (because shared pain... is less painful)
New York Foundation for the Arts (search for grants)
Personal Best Stretch DVD (unkink those tight muscles)
Publisher's Weekly (subscribe to the Children's Bookshelf)
The Purple Crayon (Harold D. Underdown's site)
School Visit Experts (sound advice about public speaking)
Shaw Guides (search for writing conferences and contests)
Society of Children's Book Writers & Illustrators (info, grants, discussion boards)
We Need Diverse Books (yes, we do!)
Matthew Winner (podcasts)
Writing Barn (podcasts)
If you want even more advice, check these books out. Books are free at your local library, but you might want to support an independent bookseller at Indiebound.
The Abracadabra Kid: A Writer's Life by Sid Fleischman
The Art of Fiction: Notes on Craft for Young Writers by John Gardner
Bird by Bird : Some Instructions on Writing and Life by Anne Lamott
Blood on the Forehead: What I know about Writing by M.E. Kerr
Book Love: Creating Good Books for Children in an Age that Values Neither edited by Juanita Havill
Children's Writer's & Illustrator's Market, latest edition
The Elements of Style Illustrated by William Strunk Jr. and E.B. White
Everybody Writes: Your Go-To Guide for Creating Ridiculously Good Content by Ann Handley
Formatting & Submitting Your Manuscript by Chuck Sambuchino
It's a Bunny-Eat-Bunny World: a Writer's Guide to Surviving and Thriving in Today's Competitive Children's Book Market by Olga Litowinsky
On Writing: A Memoir of the Craft by Stephen King
A Room of One's Own by Virginia Woolf
The War of Art by Steven Pressfield
The Way to Write for Children: An Introduction to the Craft of Writing Children's Literature by Joan Aiken
This Year You Write Your Novel by Walter Mosley
Write Away by Elizabeth George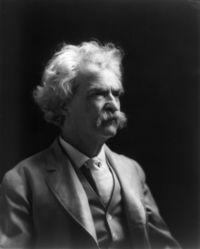 Finally, remember Mark Twain's writing advice: "When you catch an adjective, kill it. No, I don't mean that, utterly, but kill the most of them—then the rest will be valuable. They weaken when they are close together, they give strength when they are wide apart. An adjective-habit, or a wordy, diffuse, or flowery habit, once fastened upon a person, is as hard to get rid of as any other vice."