Small Robot Makes a Friend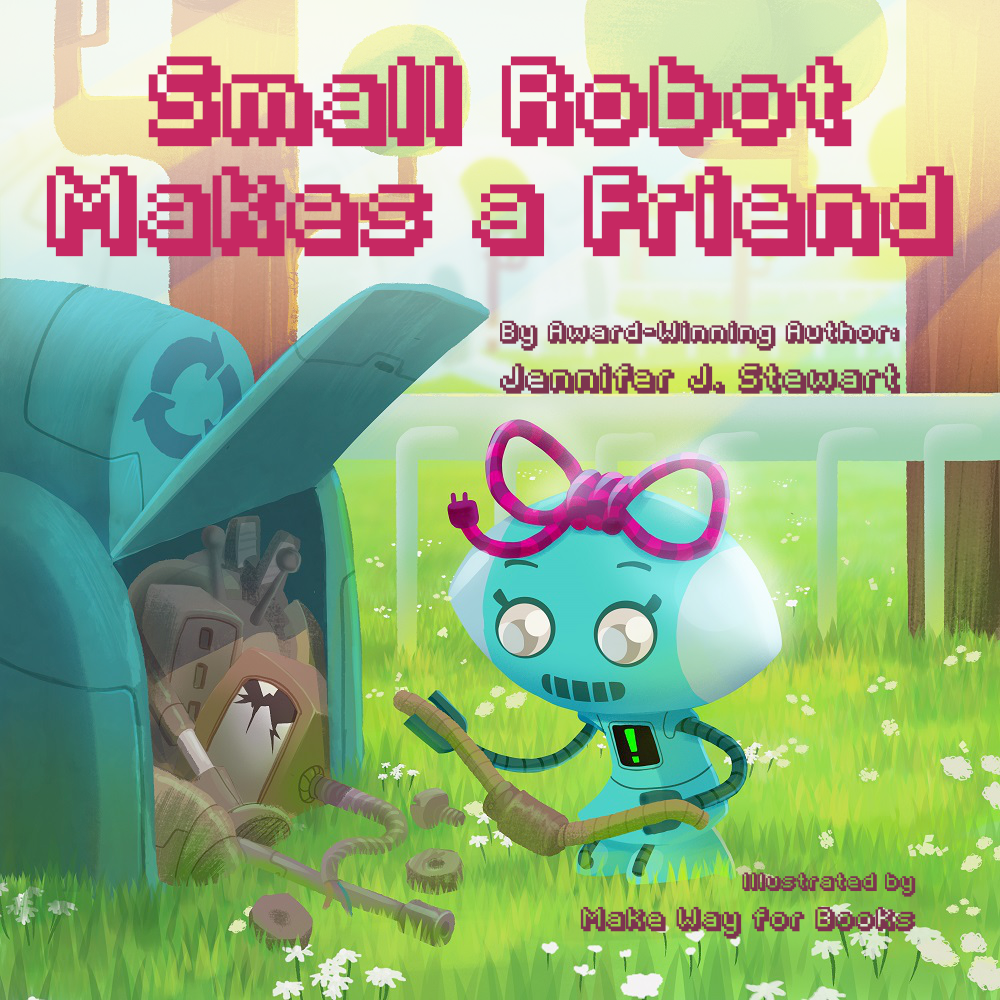 Small Robot Makes a Friend was released by the Make Way for Books story app in 2018.
If you were lonely, would you think about making a friend? If you were a little robot, perhaps you might build one!
This story is also available in Spanish. The story app is free, and you can follow instructions to download it here. There are many amazing stories for children and their parents or grandparents to read together.